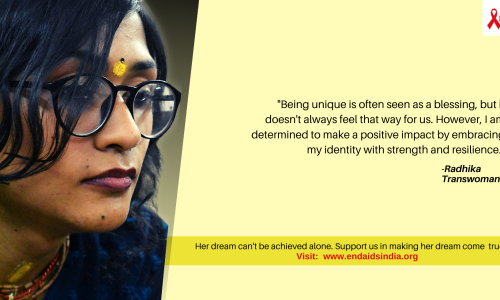 Building an Inclusive World: Empowering the Trans Community Together
Hi, I am Radhika. I face many challenges as a Trans woman when it comes to finding my place in society. The lack of respect and acceptance from others makes it even harder for me to embrace my identity. The limited opportunities and resources available to people like us further complicate our lives. It's disheartening to think that although being unique is often seen as a blessing, it doesn't always feel that way for us.
Nevertheless, I am determined to prove myself and make a positive impact. I am currently doing a beautician course, which will enable me to support myself and take care of my family. Moreover, I am pursuing a degree in astrology, exploring new areas of knowledge and personal growth.
During the lockdown, Alliance India provided immense support to our community, who were facing numerous hardships. We struggled to access even the most basic necessities like medicine and food. Fortunately, Alliance stepped in and supplied us with essential items such as dry rations, medicines, and hygiene kits containing gloves, masks, sanitiser, and soap. The Alliance India also organises health camps, which have proven to be incredibly beneficial for us. Seeking medical help can be challenging due to the stigma and discrimination we often face from hospital staff. Moreover, healthcare expenses are often beyond our means. Thankfully, the team not only addresses these issues but also assists us in obtaining identification cards. For individuals like us, having an ID card can be life changing. It allows us to live as legal citizens and grants access to various welfare programs, including skills training, scholarships, shelter homes, and insurance benefits.
My ultimate goal is to empower and educate the transgender community, ensuring everyone knows their rights. I aspire for every trans person to live a life of dignity and good health.
Radhika's dream can't be achieved alone. Your contribution, however, can play a crucial role in making a significant difference in the lives of transgender individuals. By supporting and empowering them, we can help them overcome the various obstacles they face and work towards building an inclusive and fair society. Let's join hands and provide Trans people with the opportunities they rightfully deserve, enabling them to lead lives filled with fulfilment and dignity. Together, we can create a better future for all.
Recent Blog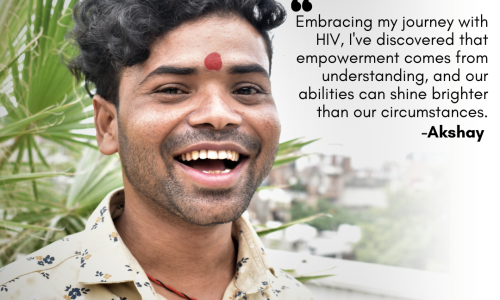 Empowering Lives Overcoming HIV Misinformation with Determination and Hope:
At 22 years old, Akshay firmly believes that life revolves around the lessons you acquire and the abilities
Read More...
22 Aug 2023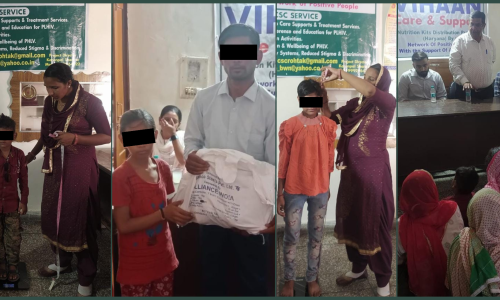 Empowering Young Warriors: Nutrition Kits for Children Living with HIV:
We're thrilled to share the success of our recent nutrition kit distribution to children living with HIV (CLHIV)
Read More...
12 Jul 2023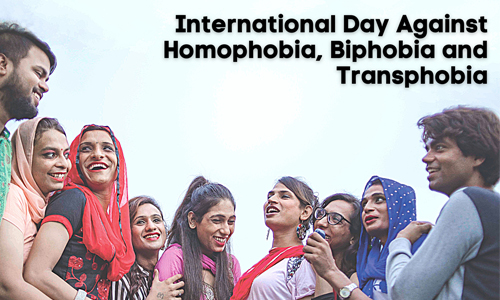 The Struggle of Embracing Identity International Day Against Homophobia Transphobia and Biphobia:
"I've never had an interest in fading into the background and becoming invisible. Let's start with this powerful
Read More...
17 May 2023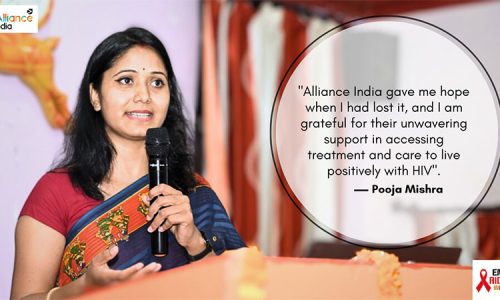 Pooja's Story: A Tale of Resilience and Empowerment:
Pooja a 30-year-old woman, had always been enthusiastic about her studies. Her dream was to join the defence
Read More...
19 Apr 2023