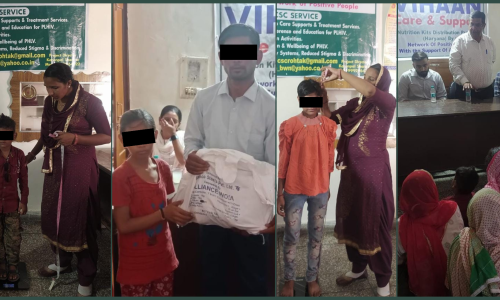 Empowering Young Warriors: Nutrition Kits for Children Living with HIV
We're thrilled to share the success of our recent nutrition kit distribution to children living with HIV (CLHIV) in District Rohtak and Jind. Thanks to the generous support, we were able to make a positive impact on the lives of these young individuals.
During the event, a comprehensive health check-up and baseline assessment were conducted for 46 CLHIV clients aged between 0-15 years. Our dedicated medical officer provided personalized counselling sessions for parents/guardians on nutrition and treatment adherence, emphasizing the importance of a balanced diet and good nutritional status.
We are grateful to have identified and supported 12 single orphans (a child who has lost or been abandoned by one parent) and three double orphans (a child who has lost or been abandoned by both parents) CLHIV clients, who are all receiving ART treatment. It's inspiring to witness the resilience and strength of these young warriors.
Alliance India also provided valuable information on local, cost-effective food items and social protection schemes to empower parents/guardians in nurturing their children's health. To further aid their journey, we distributed nutrition kits containing essential items contributing to their overall well-being.
None of this would have been possible without the unwavering support of our donors and partners. Together, we are making a tangible difference in the lives of CLHIV children.
Let's continue spreading awareness and support for those in need.
Recent Blog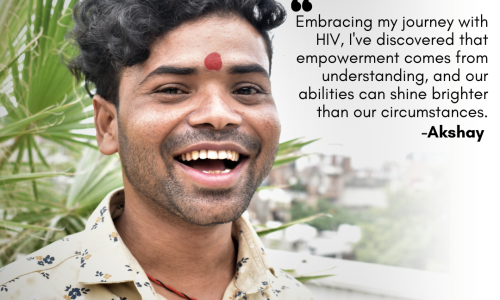 Empowering Lives Overcoming HIV Misinformation with Determination and Hope:
At 22 years old, Akshay firmly believes that life revolves around the lessons you acquire and the abilities
Read More...
22 Aug 2023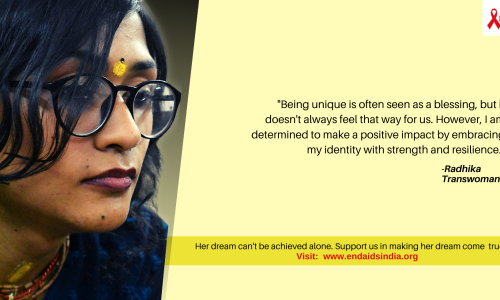 Building an Inclusive World: Empowering the Trans Community Together:
Hi, I am Radhika. I face many challenges as a Trans woman when it comes to finding my
Read More...
20 Jul 2023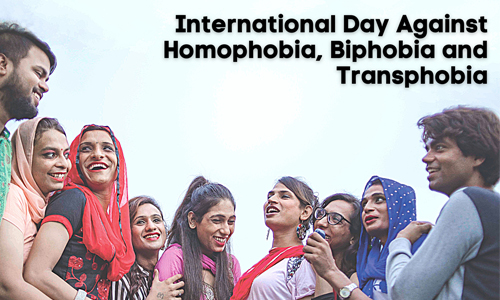 The Struggle of Embracing Identity International Day Against Homophobia Transphobia and Biphobia:
"I've never had an interest in fading into the background and becoming invisible. Let's start with this powerful
Read More...
17 May 2023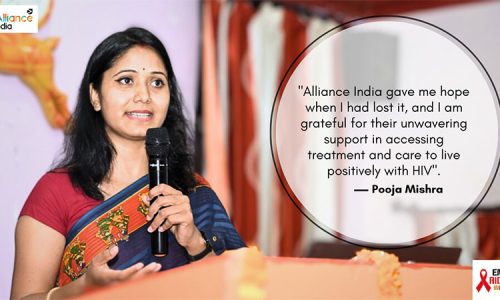 Pooja's Story: A Tale of Resilience and Empowerment:
Pooja a 30-year-old woman, had always been enthusiastic about her studies. Her dream was to join the defence
Read More...
19 Apr 2023