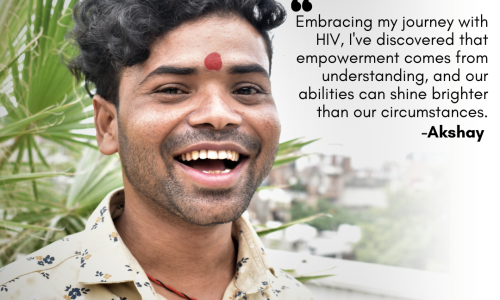 Empowering Lives Overcoming HIV Misinformation with Determination and Hope
At 22 years old, Akshay firmly believes that life revolves around the lessons you acquire and the abilities you cultivate. His journey took a challenging turn at the age of 20 when he was diagnosed with HIV. This revelation instilled fear in him, as he had limited knowledge about the condition, perceiving it as something perilous and disgraceful for his family. He vividly recalls the distressing memory of his interaction with a doctor at a hospital in Bihar, who not only treated him poorly but also provided him with inaccurate information.
Several months after his diagnosis, he relocated to Delhi, where he grappled with fear and despair. Isolated in this unfamiliar city, he concealed his status from others, yet his mind was flooded with numerous unanswered questions. This overwhelming situation even drove him to contemplate ending his life. Nevertheless, he resolved to confront these challenges head-on, choosing to fight for his life and aspirations.
Akshay's determination led him to Alliance India and Lal Bahadur Hospital, where he found a supportive staff that offered him guidance on HIV and how he could lead a regular life despite it. Having been on Antiretroviral Therapy (ART) for a year now, he proudly proclaims his good health and happiness. He has taken on a role as a volunteer at a community-based organization, using his experience to raise awareness about HIV.
His goal is to prevent others from enduring the same hardships he faced due to misinformation. He emphasizes that the knowledge and skills he has acquired serve as sources of empowerment, fueling his commitment to his cause.
At our organization, we are dedicated to supporting individuals like Akshay on their journey towards empowerment and acceptance. Through our programs and initiatives, we provide accurate information, medical guidance, and emotional support to people living with HIV. Your generous donation or support can make a significant impact by helping us continue our efforts to uplift those affected by HIV, fight against discrimination, and create a more inclusive and educated society. Together, we can make a difference in the lives of countless individuals and contribute to a brighter future for everyone.
Recent Blog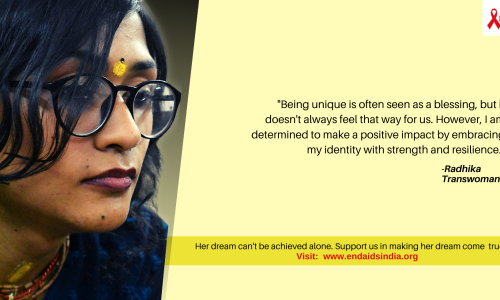 Building an Inclusive World: Empowering the Trans Community Together:
Hi, I am Radhika. I face many challenges as a Trans woman when it comes to finding my
Read More...
20 Jul 2023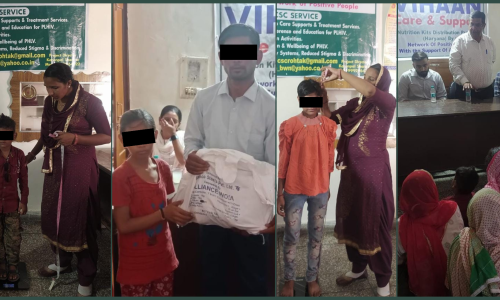 Empowering Young Warriors: Nutrition Kits for Children Living with HIV:
We're thrilled to share the success of our recent nutrition kit distribution to children living with HIV (CLHIV)
Read More...
12 Jul 2023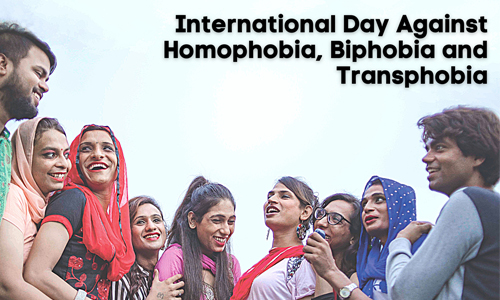 The Struggle of Embracing Identity International Day Against Homophobia Transphobia and Biphobia:
"I've never had an interest in fading into the background and becoming invisible. Let's start with this powerful
Read More...
17 May 2023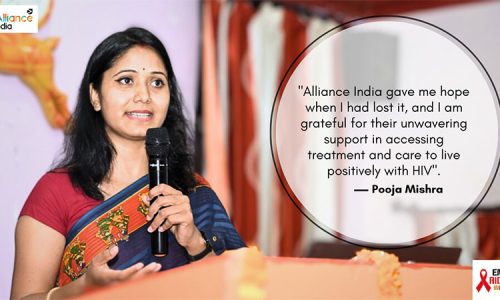 Pooja's Story: A Tale of Resilience and Empowerment:
Pooja a 30-year-old woman, had always been enthusiastic about her studies. Her dream was to join the defence
Read More...
19 Apr 2023