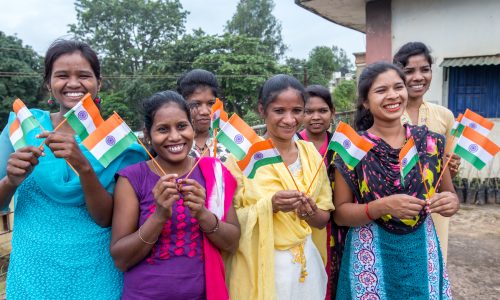 Let us take a pledge on Independence Day
" Independence Day ", commemorating the nation's freedom from the two centuries-long British rule in India, on 15th August 1947, actually ushers in a spate of pleasing memories…
As preschool kids, we saw our dads at home with the rest of the family, on this day (national holiday). Listening to the PM's speech, being aired on All India Radio, followed by patriotic songs, the general vibe has always been that of being calm, content, relaxing, and invigorating. We have also listened to the unparalleled instances of sacrifice and prolonged struggle of the freedom fighters, to free our motherland from the clutches of foreign rule.
Once in school, it was mandatory to participate in various events, organized for this day. The national flag was hoisted, followed by an informative speech by the principal, with due respect to the freedom fighters. The national anthem was sung, followed by distribution of sweets and goodies.
An extraordinary sense of joy, contentment and freedom permeated the air around.
But, have we been able to grant this feeling of exhilaration to each and every citizen of our country?
The fear of being condemned and ostracized still lurks in the minds of HIV survivors. It is so ironic that we love to drown in the spirit of independence, but deep down, deprive the key population affected by HIV from doing the same. There are umpteen instances of HIV survivors being mercilessly criticized, discriminated against, brutally thrashed, abused and brought down to their knees to an extent that some have even taken their lives, to escape the torture.
Since 1999, Alliance India has been actively addressing HIV – related issues, and directing human rights protection of people, affected by HIV.  It is alarming to note that approximately 21 lakh children and adults are living with HIV, 3rd largest of the infected cases in the world.
The intervention and implementation of HIV response programs are proactively addressed at 3 levels by Alliance India:
1) Prevention – Preventing transmission of HIV through targeted programming, education and awareness campaigns.
2) Care – Educating on the importance of getting tested for HIV, and if needed, ensuring access to care, initiating antiretroviral treatment and improving their wellbeing.
3) Empower – Empowering community members through vocational skills training, supporting access to income-generating opportunities and linking them to social welfare schemes, thereby bestowing them with an identity, self-respect and self-sufficiency.
The COVID-19 pandemic has worsened the scenario of the already immunocompromised HIV survivors. But the relentless efforts of the Alliance India team has assisted the community members to cope with the deadly pandemic and its consequences.
In addition to the regular activities, the yeoman services provided by the outreach workers (ORWs) in distributing health and nutrition kits at several units to the community members, to combat COVID-19 health and hunger issues, is beyond comparison.
Alliance India team has organized vaccination camps at their New Delhi office, to cater to the urgent needs of the Key population, so that they could avoid the stigma and humiliation elsewhere.
All the above have been possible also because of our esteemed donors, who have continuously supported and encouraged us to remain motivated and focused in our endeavours.
Remembering the words of Rabindranath Tagore, "Where the mind is without fear and the head is held high… Into that heaven of freedom, my Father, let my country awake". Let us pledge this Independence Day, that we will remain true to our efforts in eradicating any sort of prejudices, stigmas, discriminations in society; encourage the community members to be fearless, have the ability to open up, take adequate measures where needed, also help out their fellow brethren to lead normal lives, and finally end up in achieving an AIDS-free India by 2030.
~ Written by Sharmistha Ghosh, Consultant – Donor Relations
Recent Blog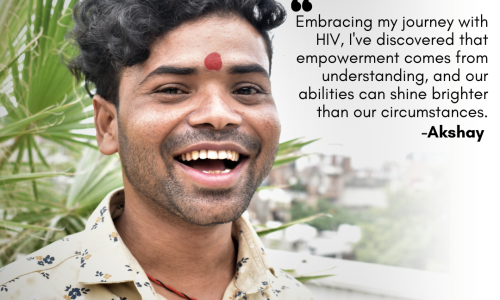 Empowering Lives Overcoming HIV Misinformation with Determination and Hope:
At 22 years old, Akshay firmly believes that life revolves around the lessons you acquire and the abilities
Read More...
22 Aug 2023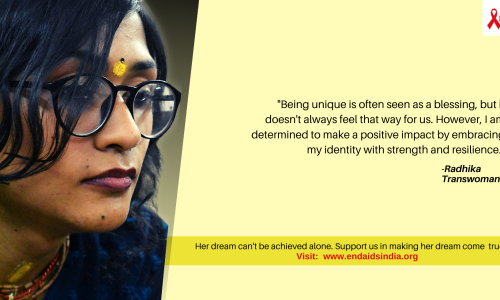 Building an Inclusive World: Empowering the Trans Community Together:
Hi, I am Radhika. I face many challenges as a Trans woman when it comes to finding my
Read More...
20 Jul 2023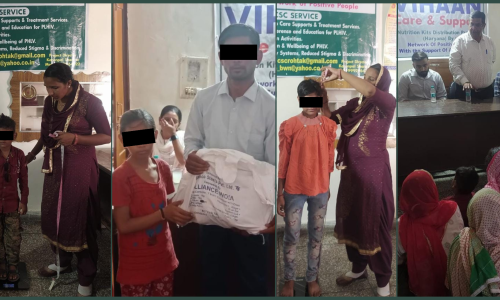 Empowering Young Warriors: Nutrition Kits for Children Living with HIV:
We're thrilled to share the success of our recent nutrition kit distribution to children living with HIV (CLHIV)
Read More...
12 Jul 2023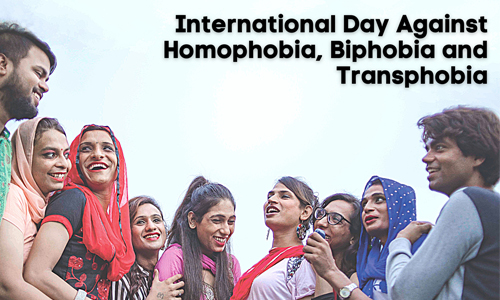 The Struggle of Embracing Identity International Day Against Homophobia Transphobia and Biphobia:
"I've never had an interest in fading into the background and becoming invisible. Let's start with this powerful
Read More...
17 May 2023