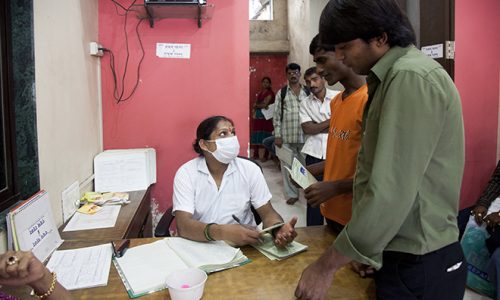 Running from pillar to post to get blood for HIV positive patient
Ramesh (name changed), a 25-year-old man came to the Antiretroviral Therapy Centre (ART) located at the National Institute of TB and Respiratory Diseases (NITRD) in Delhi in a critical health condition. He is a registered HIV positive patient at this ART Centre. During the clinical examination, he fainted at the doctor's table, without any attendant to support the patient, the doctor immediately called our outreach worker, Balwant who rushed to the hospital, coordinated with the patient's family members and collected the patient details. The ARTC doctor referred Ramesh to the emergency department of the hospital.
Ramesh was further investigated by the doctors at the emergency department and based on the initial observation started treatment to stabilize the patient's condition. Further test results indicated that Ramesh had a low haemoglobin level, only 6gm whereas a normal level in a healthy male ranges from 13 to 17gm. The doctor asked the outreach worker Balwant to arrange blood from the Blood Bank urgently.
Balwant rushed to the nearest Blood Bank at Batra Hospital, Delhi. However, he was unable to obtain the blood without exchange or processing charge. He was additionally asked to get the attending doctor's signature to indicate that the patient was HIV positive. Post all of these arrangements Balwant returned to the Blood Bank, however, the staff now insisted on producing the HIV report of the patient issued by the Integrated Counselling and Testing Centre.
At this point, Balwant reached out to his colleague who came with a letter issued by the Delhi Government stating that the blood and related products will be provided without replacement and without processing charges to the people living with HIV registered in any government ARTC in Delhi and requested them to consider due to the urgency. Finally, their request was accepted and they were given one unit of blood.
Fortunately, the doctors in NITRD hospital were able to save the patient's life. And life won once again over HIV. Without the critical support from our outreach worker, we could have lost a precious life.
There are many vulnerable people like Ramesh who are in critical condition and need a helping hand which our outreach workers provide going the extra mile to ensure access to treatment and care for people living with HIV. They make sure that kindness and generosity can defeat HIV.
Recent Blog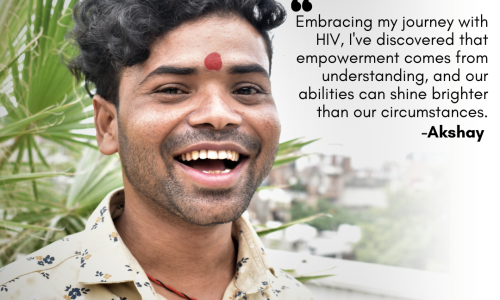 Empowering Lives Overcoming HIV Misinformation with Determination and Hope:
At 22 years old, Akshay firmly believes that life revolves around the lessons you acquire and the abilities
Read More...
22 Aug 2023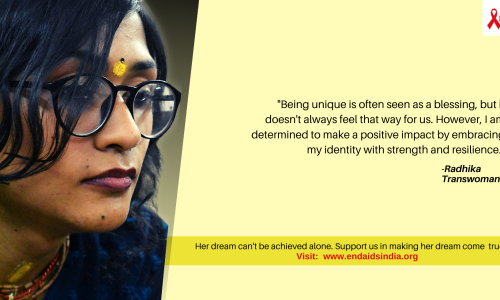 Building an Inclusive World: Empowering the Trans Community Together:
Hi, I am Radhika. I face many challenges as a Trans woman when it comes to finding my
Read More...
20 Jul 2023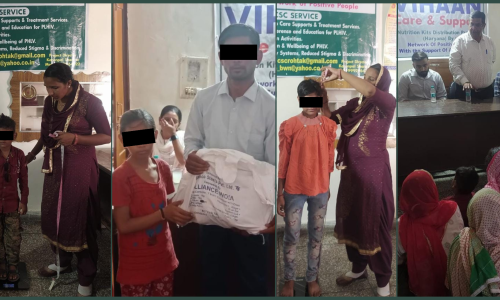 Empowering Young Warriors: Nutrition Kits for Children Living with HIV:
We're thrilled to share the success of our recent nutrition kit distribution to children living with HIV (CLHIV)
Read More...
12 Jul 2023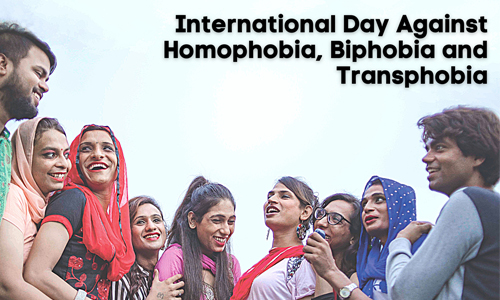 The Struggle of Embracing Identity International Day Against Homophobia Transphobia and Biphobia:
"I've never had an interest in fading into the background and becoming invisible. Let's start with this powerful
Read More...
17 May 2023