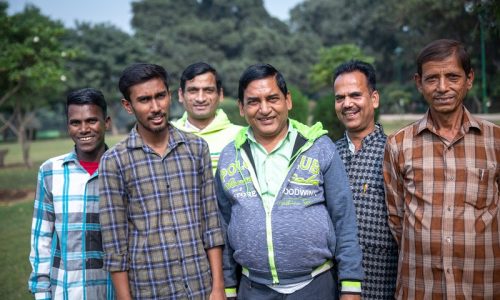 The Ultimate Sacrifice: Remembering COVID-19 Heroes
In June 2021, the WHO chief estimated that at least 115 000 health care workers, globally, have paid the heavy cost of delivering health services to the citizens amidst the devastating and persisting COVID-19 pandemic.[i] According to data released by Indian Medical Association, India has lost about 700 doctors since the outbreak of the pandemic. We do not have accumulated national data on the deaths of nurses, paramedic staff, and primary health care providers, however, those who work in health care believe many were infected despite being fully vaccinated and hundreds of them lost their battle against COVID-19.
Likewise, our frontline workers, outreach workers put their lives at risk to ensure that the communities of people living with HIV have enough supply of medicines during the pandemic when everyone was fear-stricken and uncertain about stepping out. At the national level, we advocated for a policy for multi-month dispensation of medicines to avert the disruption of HIV services for people living with HIV. In a normal circumstance, HIV patients are required to visit the ART centre once a month for the restocking of their medicines and to have a clinical examination to monitor their health. However, during the lockdown, measures had to be taken to ensure people stay on treatment as discontinuation of treatment could result in losing all the health progress individuals have made, additionally, in absences of treatment, the disease could advance and they would fall prey to other opportunistic infections.
In this context, our outreach workers were a beacon of hope for many elderly and child patients who were not able to commute and collect their medicines. Within our pan India programme that is reaching out to more than 14 lakh people living with HIV, 112 of our frontline workers were infected with COVID-19, 20 of them developed severe symptoms and 6 lost their lives while delivering life-saving HIV services, despite all safety measures. A few from our community of individual donors too lost their lives to COVID-19. We deeply grieve the loss of their lives. For a national programme with more than 300 partner organisations, the number of deaths may be really small but for families, and colleagues, every life lost is an invaluable and irreversible loss.
India has 29 health workers per 10,000 population according to the reports released by National Sample Survey Organisation in 2019.[ii] Besides the deep personal loss of families and colleagues, the death of health workers is a humongous loss for the country. India's health care system could be far more robust with an adequate human resource for health, especially in rural India. We need an increased number of trained and skilled human resource in health care, and we cannot afford to lose the ones we have.
On the 19th of August – 'World Humanitarian Day is observed in memory of the humanitarians who were killed in a bomb attack in Baghdad in 2003. The day is designated to remember the heavy cost paid by humanitarians around the world while serving in conflict areas, health crisis and natural disasters. This year, we cannot forget the ultimate sacrifice made by health care workers in the country and around the world in the fight against COVID-19.
Every year, World Humanitarian Day highlights a theme and asks nations, government ministries, the private sector, development partners and individuals to turn their attention to and do their bit in resolving the problem to make this world safer and better for everyone. This year, the theme is climate action, the 13th goal of the UN's 17 sustainable goals. The aim is to highlight the immediate consequences of the climate emergency for the world's most vulnerable people. There is no scientific evidence to establish that the COVID-19 pandemic is a direct result of climate change, however, as a result of rapid climate change due to deforestation, unhygienic animal husbandry for growing meat consumption among many other collective human actions that endanger the eco-system are blurring the lines between human and animal habitats leading to easy transfer of zoonotic diseases that pose increased risk to human health. If we want to avert another pandemic and secure our planet's future, we must prioritise the agenda for slowing climate change.
Mark Lowcock, former Under-Secretary-General for Humanitarian Affairs and Emergency Relief Coordinator once said, "The best way to pay tribute to humanitarian workers is by funding their work and ensuring their safety". On this World Humanitarian Day, we promise the country's health workers and our outreach workers whom we lost to COVID-19 that we shall continue to work hard to prepare and protect our communities against this pandemic. Their sacrifice shall not go in vain. We appeal to our supporters and partners to continue to extend funding to our HIV and COVID-19 response in India, for this is the most appropriate tribute to the brave humanitarian workers.
~ Written by Tara Rana, Communication Officer 
[i] https://www.who.int/director-general/speeches/detail/director-general-s-opening-remarks-at-the-world-health-assembly—24-may-2021
[ii] https://www.thehindu.com/sci-tech/health/india-has-20-health-workers-for-10000-people-study-finds/article27297736.ece
Recent Blog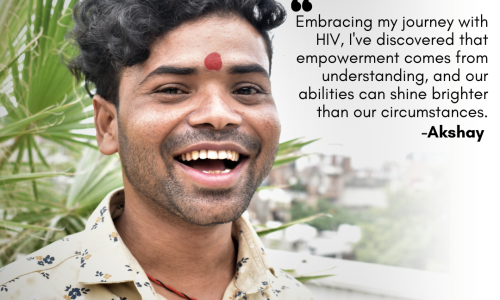 Empowering Lives Overcoming HIV Misinformation with Determination and Hope:
At 22 years old, Akshay firmly believes that life revolves around the lessons you acquire and the abilities
Read More...
22 Aug 2023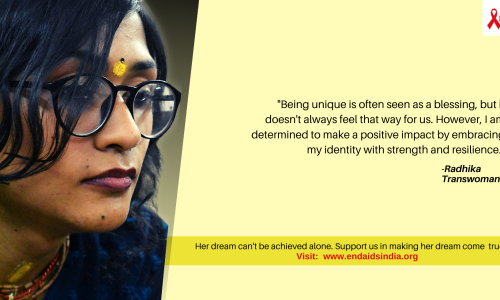 Building an Inclusive World: Empowering the Trans Community Together:
Hi, I am Radhika. I face many challenges as a Trans woman when it comes to finding my
Read More...
20 Jul 2023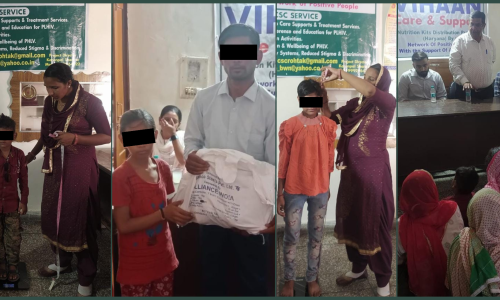 Empowering Young Warriors: Nutrition Kits for Children Living with HIV:
We're thrilled to share the success of our recent nutrition kit distribution to children living with HIV (CLHIV)
Read More...
12 Jul 2023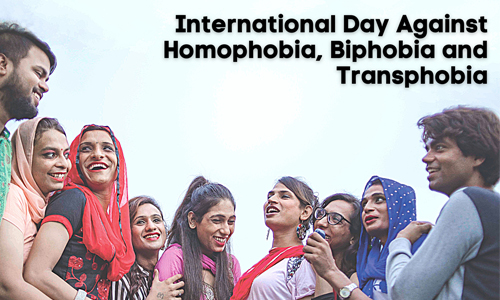 The Struggle of Embracing Identity International Day Against Homophobia Transphobia and Biphobia:
"I've never had an interest in fading into the background and becoming invisible. Let's start with this powerful
Read More...
17 May 2023